Why You Should Sell Your Private Label Products in Your Salon or Spa
March 27, 2022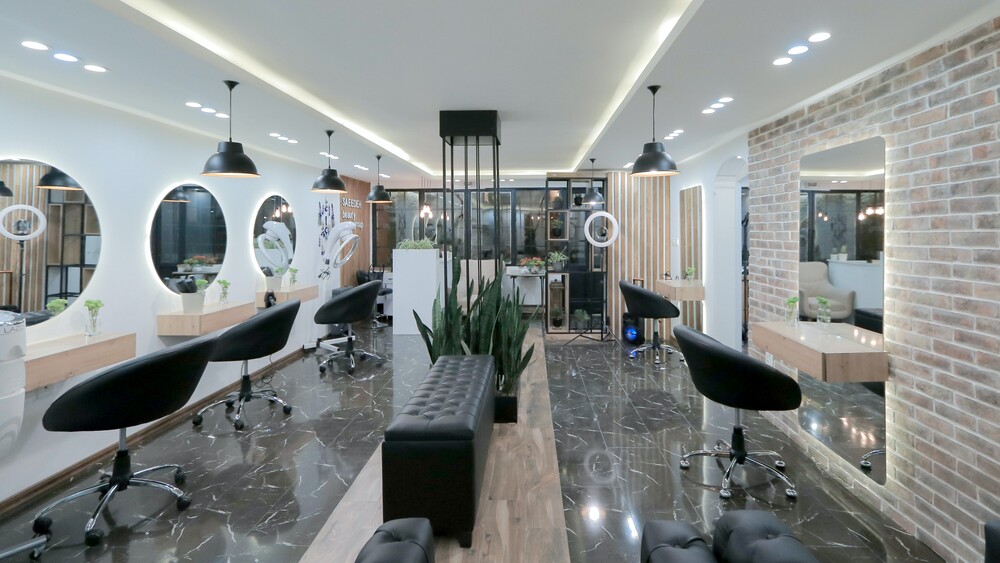 Are you looking for ways to make your salon more profitable? Do you often think about how to expand your business? Using Private Label to establish a product line can effectively increase your revenues while building customer loyalty. Private Label allows your business, that does not specialize in manufacturing, to create and produce items that are sold under your brand. High-quality private label products are readily available and can be easily integrated under your brand. This allows salons and spas to sell a customer both a service and a product, which expands the revenue stream. With the growing demand and interest around quality plant-based products, adding a private label product line to your salon or spa provides many benefits. Here are some advantages you can look forward to:
1. Boost Revenue
In addition to your core services, you can capitalize on the customers you already have by them selling products that compliment your business. These products could be products that you used in their treatments, or post-treatment care products. Private label products are high margin revenue, in comparison to services, and they do not require the effort or expense of hiring more people and adding more space. Whether it is face oils, body oils, or hair oils, you can earn additional revenue by selling complementary products like these, without having to make major adjustments to how you operate.
2. Increase Profit Margins
When you are selling your own product, it is easier to keep costs down. You do not have to deal with distributors, regional wholesalers, and other middlemen who cut into your profits. By developing your own label and sourcing the products directly from the manufacturer, you can enjoy bigger profit margins, while ensuring the quality of your products. If you sell products from big brands, you won't have the same flexibility. You will be limited by their margins and will have to sell their products using their pricing structure. Moreover, since you can buy private label products in low quantities, you also reduce the risk of getting stuck with products you can't sell.
3. Improve Brand Recognition
Private label products can be packaged with your branding. This enhances and increases brand recognition, without great effort on your part. Offering your own products in your salon or spa lets customers, who already love your services, indulge in additional products that carry your brand. This strategy can go a long way to more firmly anchoring your business in your customers' minds. Your customer will then see your brand every time they use the product at home, which is build-in advertising for your business.
4. Less Competition
Who else would carry your brand except you? With big-name salon and spa products, you won't have the same competitive edge, and bigger businesses can easily undercut yours. Your customers do not need to come into your business to find big name products, so you lose the connection to the customer. If you have products with your name and packaging, you can rest easy in the knowledge that you are offering personal care items that your customer cannot find anywhere else.
5. Ability to Customize Your Products
While formula customization is rare in private label manufacturing, manufacturers like Peak Private Label readily allow their customers to customize their products. They let you choose the following:

Formulation of your product
Bottle and cap colors and size
Label

In addition, these customization options can all be conveniently and easily done from a single website and with a few clicks of the mouse. You can choose from premade bases, and add to those, or you can start from scratch and choose exactly the formula that you want.
6. Get Your Products Faster
Another benefit of working with Peak Private Label specifically, is that they have an efficient system in place for accepting, creating, and shipping orders. If you were to develop your own product line privately, you'd have to source out suppliers, couriers, experts, and experiment with different formulations. Getting a third-party supplier that is built to accommodate existing businesses, not only guarantees quality, but faster results.
Conclusion
Selling private label products at your establishment has immense benefits from boosting revenue, improving brand recognition and loyalty, and having faster turnaround times. Hair salons, waxing salons, nail salons, dermatologist clinics, estheticians, spas, lash studios, and many more can all take advantage of the private label products that Peak Private Label offers. With our customizable face, hair, and body oils, your customers can indulge in additional products while you enjoy more sales and brand loyalty!
More Links
---
Create A Custom Product
Create your own custom product
More Blog Posts
Create your own custom product